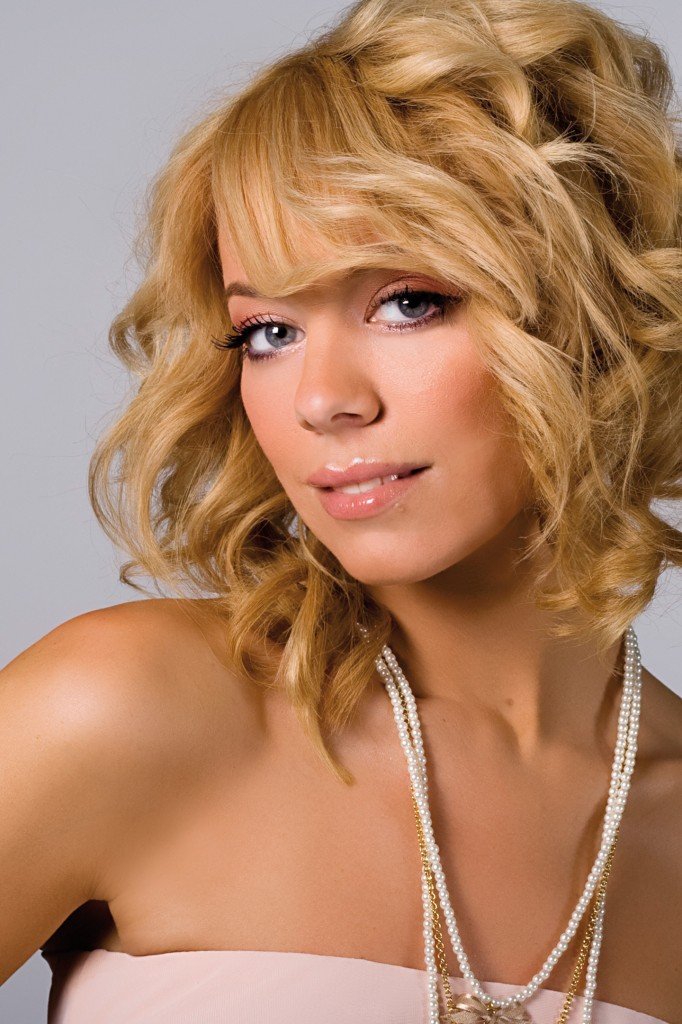 The whole notion of egg and sperm donation is still very taboo in the UK says singer and presenter Liz McClarnon
How often is it the case that you don t think about a particular issue until it is thrust upon you?
That's certainly true of Liz McClarnon, the former Atomic Kitten, who was given a frightening and sudden insight into the heartbreak endured by many infertile women across the UK, when she suffered an ectopic pregnancy scare last spring that is, a pregnancy which implants outside of the uterine cavity.
Aside from the immediate dangers of this complication, which in some cases can prove fatal, the aftermath of an ectopic pregnancy can result in a woman becoming infertile. Thankfully, for Liz, after three weeks in hospital and a series of tests, the diagnosis was encouraging. Rather than having actually experienced an ectopic birth, the former Atomic Kitten had in fact suffered from a fallopian tube malfunction, something that was later rectified by surgery.
Though such was the profound effect of this scare, that McClarnon has come out and said publicly that she would consider egg donation in the future, in order to help women who have been through ectopic pregnancies, or indeed any other problems which prevent them from conceiving naturally.
It was a terrifying ordeal to go through, but I knew I had emerged as one of the lucky ones. And just days after I was out of hospital, I headed along to the Vitality Show in London, she tells Fertility Road magazine. I spoke to a lady who was handing out leaflets on egg donation. After what I d been through, I was interested to hear what she had to say and to chat things through.
The whole subject of egg donation had suddenly struck a chord with me and I ve been thinking about it a lot since. It was great to talk to someone like that about things obviously physically I had drawn a line under the experience, but mentally I wanted to carry something on from it.
Liz, 29, gave a number of media interviews shortly after her ordeal. A number of papers jumped the gun , according the Hotter than my Daughter presenter by suggesting she was instantly prepared to donate her eggs.
What I said then and what I m saying now, is that I would never rule out donating my eggs in future, she continues. I won t be forced in to donation but it s something I support and that I m open-minded to.
She claims just a handful of people seemed interested in talking to the fertility clinic exhibiting at the Vitality Show event, something which rather demonstrates the problems some clinics are having in attracting egg and sperm donors. And it goes some way to explaining why fertility patients can have to wait over two years in certain parts of the country for a donation.
McClarnon believes there are a number of reasons as to why egg and sperm donors are becoming increasingly rare in the UK.
The whole notion of egg and sperm donation is still very taboo in Britain, she comments. I don t think it s the case that people are deliberately ignoring the issues surrounding infertility. I just don t think there s enough written or said on the subject… people don t know there s a problem. And they don t know that it s something they can have a real impact in changing, should they wish to.
We definitely need to become less precious about egg and sperm donation. If you are fortunate enough to produce healthy eggs or sperm, then you are in a position to make a difference to someone s life. You have the ability to make a profound impact on a family s happiness. That s a very powerful position to be in and we need people who are brave and kind enough.
I know people have very understandable reservations, but what we must remember is that donating eggs or sperm is not giving away a child. Much as in the same way as we donate blood with the intention of saving a life, egg or sperm donation is done with the desire to help someone create one.
On the other side of the coin, I realise there are sections of society that condemn the idea of a woman conceiving through anything another than intercourse. But if someone is unable to conceive in this way, I think it s prejudiced to suggest they shouldn't be allowed to explore alternatives.
I m an organ and bone marrow donor because I am happy to give someone something I don t need if it helps their chance of survival. Lending a hand to a family desperate for a baby is a gift, just as in the same way as donating an organ to help someone who is ill. I don t see why there is such a massive distinction between the two – why organ donation is seen as a noble thing to do, but egg or sperm donation is scorned upon by some.
If we can give something we don t need to make a family happy, why should this be wrong? McClarnon believes that a change in the law, as much as a change in attitudes, is needed to help cut down the waiting list for donors in fertility clinics.
You wouldn t donate eggs or sperm to make a financial gain – that s not what it s all about, and I appreciate there are fears over creating a system where everything becomes a transaction. That said, the current compensation that egg donors receive, for what is an evasive process, is inadequate. I don t think the regulations are encouraging women to come forward, and it s no surprise there is a two-year plus waiting list for egg donation in the UK. There is not enough being done by the powers that be.
The changes in legislation that have stopped egg donors maintaining their anonymity after a child turns 18 is another obstructive rule that would make women think twice about the whole thing. I remember when I heard about this recently and it certainly made me think again about wanting to be an egg donor. You are donating with a view to making another family happy and to be loaded with such emotional baggage as a result of trying to help is very unfair.
As for McClarnon s own prospects of raising a family, she was relieved to hear upon being discharged from hospital that she would be able to go on and have children. And the singer, due to appear in the musical version of War of the Worlds later this year, says she d like to start a family sooner rather than later . The star has also expressed a desire to one day adopt. All this talk of babies must, in part, be inspired by a number of close friends who have become mums recently.
Quite a few of my girlfriends have given birth over the last few years, smiles Liz. And a number of those have had IVF treatment. They were obviously overjoyed with their new arrivals it s an amazing thing to happen, and an incredible gift.
It was difficult for them going down the IVF route as we are all more than aware, not every treatment is successful it s a roll of the dice, really. The sad reality of life is that there will always be families who want children but can t have them – men and women who would make great mums and dads. Thankfully my friends were lucky.
So Liz s final message on fertility issues is simple one. Fertility treatment has moved on significantly over the last two decades so it s a shame to think we are not always embracing this as much as we might, she says. A two-year waiting list to receive a donor egg is far too long. If those in power could adopt a more compassionate and logical view on the subject of egg and sperm donation, then I can t see that we d be doing anything other than making families more complete and lives happier.