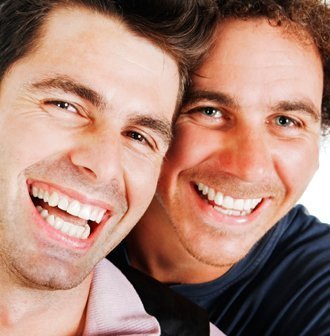 One of the most eminent infertility centres in the United States is experiencing a new following European gay couples wanting to have a baby.
Oregon Reproductive Medicine
Located on the West coast in Portland, has nearly unmatched pregnancy success rates, likely the reason that same sex couples are choosing to start or grow their families at the Northwest centre. Oregon Reproductive Medicine's four physicians, all specialists in reproductive endocrinology, work with patients from all over the globe in their well-known donor egg programme. About half of our patients who want to have a baby via donor egg are from outside Portland, Brandon J. Bankowski, MD, MPH, says.
While Oregon is a popular tourist destination for international travellers, Bankowski believes that patients are coming to Portland for one reason, and it isn t to see the Pacific Ocean!
They want success. That s patients number one priority regardless of where they live in the world. And in their research about success rates, IVF, donor egg and gestational surrogacy programmes, they find Oregon Reproductive Medicine, John S. Hesla, MD, says.
The most recent data available from the US government shows that donor egg pregnancy success rates at Oregon Reproductive Medicine are nearly 80%, placing them near the top of all US infertility centres.
European gay couples, often unable to proceed with using a donor s eggs and surrogate in their home countries, are more and more looking to the United States for options. In the past, many patients selected centres in New York City and Boston because of their proximity to Europe. But today it s common for these future dads to look closer at the data available through www.SART.com and base their selection on where they are most likely to have success.
It is a big decision to proceed with using a donor and working with a surrogate in the United States. So it s imperative that patients do their homework and select a practice that is most likely to make their dream come true, and at a cost they can afford, Jonathan Kipp, marketing director at Oregon Reproductive Medicine, says.
Oregon Reproductive Medicine's costs are often appealing to gay and straight European patients. The centre's price plans are typically lower than infertility centres in larger US cities. Compensation for egg donors and surrogates also tends to be more affordable in smaller US cities, Kipp says.
Some gay couples visiting Portland to become parents are nervous at first. After all, they are not only about to become parents but they are in a foreign country.
But they soon realise that being at Oregon Reproductive Medicine in Portland, Oregon, is about the best place they could be to move forward with their dream of a baby, Kipp says. We are confident that they ll fall in love with Portland while they experience our unmatched personalised care. Portland, home to a sizeable gay population including many couples with children, is considered one of the most gay-friendly cities in the US.
We are always happy to welcome our European patients, Hesla says. We not only have the opportunity to introduce them to an amazing part of the United States, but we get to watch their biggest dream come true. It doesn t get better than that.
If you would like additional information about Oregon Reproductive Medicine s services, or are interested in scheduling an appointment, contact: 2222 NW Lovejoy. St., Suite 304, Portland, Oregon USA 97210 Phone: 877-567-4994 or 503-274-4994
www.oregonreproductivemedicine.com View PDF